Go Farther, Explore More, With Electric Mountain Bikes!
QuietKat is the best in class heavy duty electric mountain bike that's designed for lovers of fresh air who want non-obtrusive access to the deep woods for hunting, fishing, and camping, or for those who want a play vehicle for family excursions. These electric bikes are non-assisted electric mountain bikes – you simply steer them into the wilderness to have your fun. Every QuietKat is incredibly portable – just stow it in the back of your truck for your next adventure.
The new QuietKat frame features a new battery which loads from the side, and an updated battery management system which provides more efficient power to the motor. The frame has been redesigned to allow for a lower stand-over height and increased handling performance.
Also for 2019, an all-new 17" fat bike frame is available for riders 5'3 – 6' tall. This frame features the same quality and dependability you expect from QuietKat, but in a smaller frame design available in the Denali, Canyon, Sequoia and Zion models.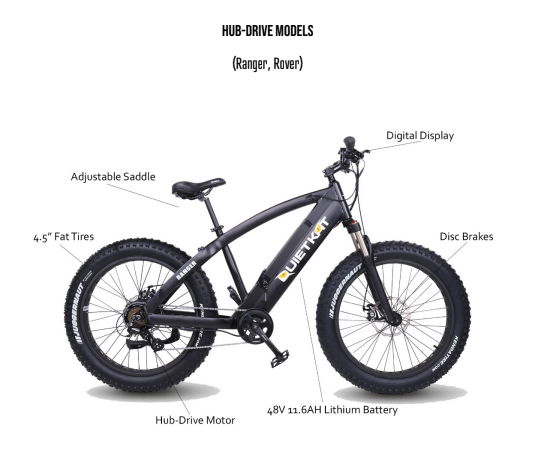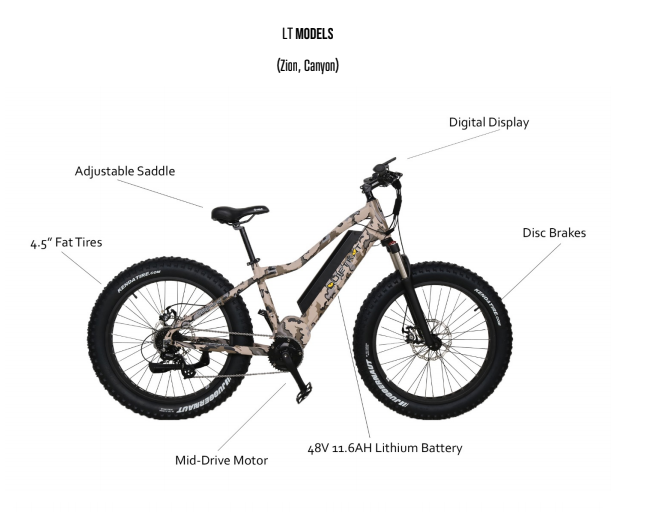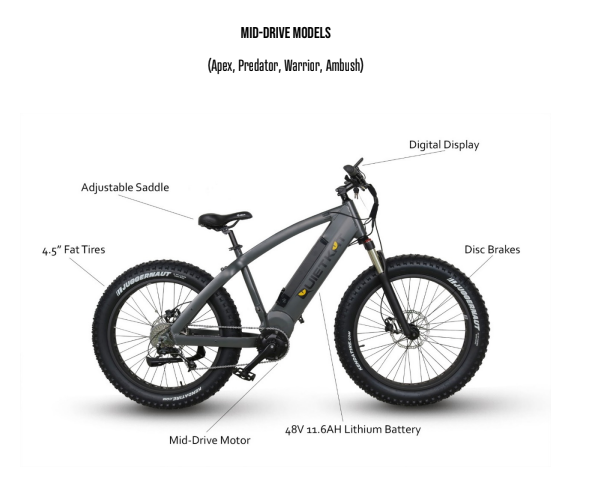 QuietKat all electric mountain bikes are environmentally friendly, driven by powerful Lithium-ion batteries for green and silent power to motor through any landscape.
With a full range of accessories like extra batteries, bags, racks, cargo trailers and lights, it's easy to carry your gear into the woods and your game out. Get there quiet as a cat – with QuietKat!