PowerRay is the Marine Industries hottest new tool!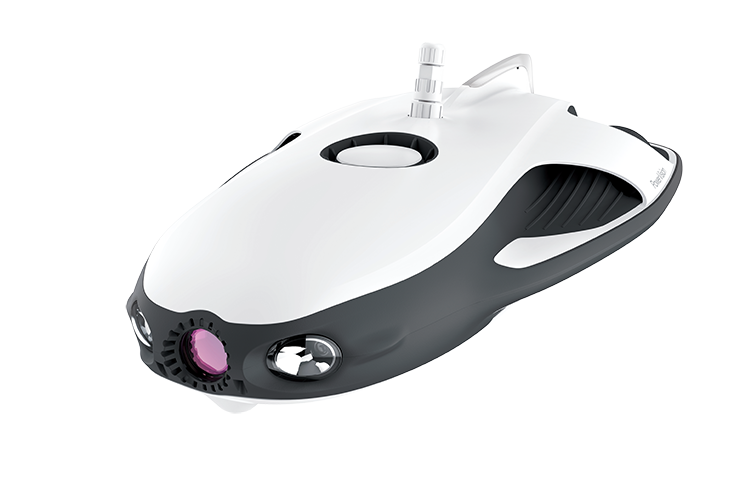 Boaters and marine professionals know that there's always something going on below the deck. PowerVision's PowerRay underwater drone is a game-changing addition to the toolbox, enhancing the underwater operational capabilities of industry professional and recreational users  like. Whether capturing unique experiences or inspecting a grounded propeller, the potential applications for PowerRay are only limited by your imagination!
Consider PowerRay's impressive capabilities:
A powerful underwater camera. PowerRay supports up to 4K/30FPS video, 12 megapixel stills, with a real-time HD video feed to your IOS or Android device. Capture the reef in stunning 4K clarity, identify maintenance issues in hard to reach areas or conduct a routine hull inspection.
It starts with a great camera, and PowerRay has it covered.
REAL-TIME VIDEO STREAMING. this has huge potential
for recreational and professional users alike. Stream a snorkeling expedition or a family reunion at the
lake, in crystal clear HD, or remotely troubleshoot an underwater maintenance operation. The potential
applications are endless!
No experience necessary. With simple controls that are easy to learn, operators typically master PowerRay's controls in a couple of hours. PowerRay is quick and highly maneuverable, but also features speed controls to accommodate users with no experience using drones r ROV's.
VR and AR compatible. PowerRay is fully FPV compatible. The Wizard bundle includes a set of Zeiss VR goggles which can even be controlled via gestures for a full VR experience. It's useful for precision piloting and a lot of fun to use. PowerRay is also now compatible with Epson Movario AR glasses further expanding its potential capabilities.
Sonar fish-finder included. That's right. The PowerRay Wizard includes a sonar module that attaches to PowerRay's belly, turning into a powerful fishing tool. It even comes with an included bait drop which can be released with the press of a button.
Expand your maintenance and inspection capabilities while reducing costs. Whether you're a home owner inspecting his dock, a technician troubleshooting a lift or rental service checking a  boat propeller for damage, PowerRay is on the job. PowerRay deploys in just minutes, and with a battery that lasts up to two and a half hours, you can focus on getting the job done right.