Click Here to review the full 2018 Caribbean Update Page
Important Message from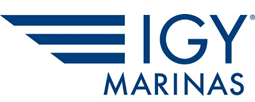 2018/2019 Caribbean Winter Season | IGY marinas are 100% open and ready for business!
Exactly one year ago the Caribbean region was affected by unprecedented weather activity.  IGY is extremely proud to advise 'for the avoidance of any doubt' that all our marina facilities specifically in St. Maarten and St. Thomas, as well as all the associated vessel services are fully up and running.
Over 2018 IGY has invested Millions in developing our facilities so that they are even better than ever.  To communicate factual and up to date information, we welcome charter and industry stakeholders to visit our locations, where they will be pleasantly surprised at the results of our investment and hard work in preparing for the 2018/19 Caribbean Winter Season.
For easy reference, the following links provide latest Caribbean information and will be updated regularly…
Caribbean charter destination images taken September 2018 –
http://www.igymarinas.com/photo-gallery/2018-caribbean-season-latest-photos/
Articles on the Caribbean region's readiness –
http://www.igymarinas.com/2018-caribbean-season
National Marine Suppliers provisioning pick up/restocking locations –  
https://nationalmarine.com/2018-caribbean-delivery-map/
Key dates –
Christmas – Tuesday, December 25th
New Year's Eve – Monday, December 31st
Easter Sunday 2019 – Sunday, April 21st
It is important that we work together to communicate fact-based destination information generated from the latest onsite location intelligence.  If any captain, charter company or owner have any doubts, questions or require comfort in the form of photos or testimonials please contact [email protected].
IGY has never been more proud and confident in the quality of our products and services and the ability of our employees to deliver outstanding value to our clients.
Thank you for the ongoing support – it is truly appreciated.

Click Here to review the full 2018 Caribbean Update Page