Creating a new way to connect with our customers.
Giving you the ability to control your account anywhere/anytime.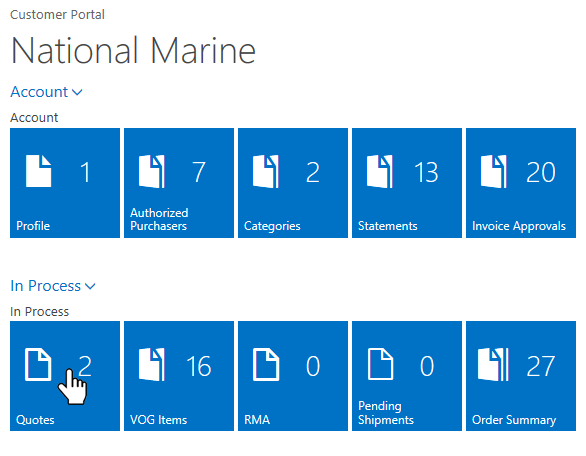 Dear Customer,
National Marine has always prided itself on its level of Customer service and we have listened over the years to many of the frustrations our customers have experienced.
So let me thank you for putting up with us over the years but things are about to change and we hope you will all like the future
How many of you hate receiving the National Marine statement and the long list of invoice that you have to print out, mark them, sign them off, scan them and forward them all on the owners or management office for payment. Then on top of all that the next month when you get the new batch of invoices it takes time to figure out what might not have been paid.
How about some other observations.
Have you had troubles managing quotes and making sure that things are being properly approved?
Have you had trouble knowing what you have on order with National Marine, and what's available to ship to your next destination?
Have you had trouble with crew turnover, and easily knowing what items have been bought in the past, and need to be re-stocked?
Have you ever wanted to know how many of something you ordered last time you ordered?
Have you ever wanted to …… and the list goes on.
Well, we are delighted to inform you all that above example and many other frustrations are going to be resolved. I hear you ask how.
As stated we have listened to our customers over the years and have been developing a solution, embracing technology National Marine is very proud to introduce our Customer Portal.
You will see as we introduce you to the Customer Portal, we have taken time to resolve many of our customer's frustrations from around the world. With our interactive tool allowing customers to have live access to National Marines actual operating system, giving you live up to date information from Quotes to Sales Orders and Shipments the Invoicing. With many other features, we are looking to provide our customers with a seamless and efficient way to communicate with the staff of National Marine.
We hope you are as excited as we are with this new development and look forward to hearing your feedback.