Introducing Azuna T/T Marine Tea Tree Oil Odor Eliminator & Air Purifier Azuna Helps Neutralize Bacteria, Mold, Mildew & Other Odor-Causing Microbes.
Natural antimicrobial action in a specialized marine no-spill formula.
T/T Marine is an natural antimicrobial tea tree oil-based odor eliminator & air purifier gel that neutralizes mold, mildew, bacteria and other odor-causing microbes right in the air to deliver fresher, cleaner air on board your vessel. Azuna T/T Marine's specialized marine no-spill formula not only prevents spillage, you can even turn it upside down and it stays put.
Wherever you need fresher, cleaner air onboard, you need Azuna T/T Marine.
Effective for freshening air from air conditioning or air handling systems
Keeps below the hatches and storage areas smelling fresh and clean
Helps to purify the air in living areas, galleys and sleeping crew quarters
Eliminates stale, musty and unpleasant below deck odors
Azuna T/T Marine can help keep enclosed areas smelling fresh and clean 24/7! Every 60-90 days, simply replace gel in the reusable pod with fresh, new gel.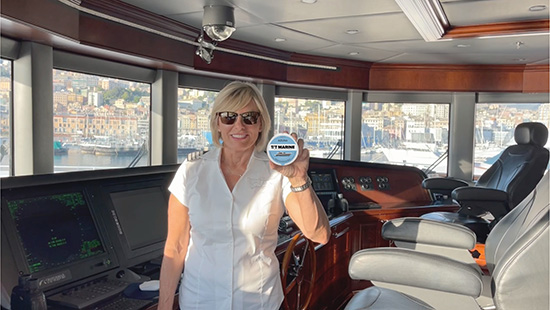 "I trust Azuna to keep everything smelling fresh & clean on the vessels I run, from the main deck to below deck." – Captain Sandy Yawn
Authorized Azuna Distributor
National Marine Suppliers | 2800 SW 2nd Ave | Fort Lauderdale, FL 33315
For more information or to place an order please contact your National Marine Suppliers sales representative or call +1.954.764.0975 or email us at [email protected].